We Specialize in
Work Around

the House.
HANDYMAN SERVICES COMPANY IN ROYAL OAK, MI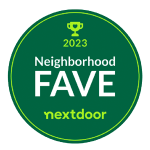 From little irritations like ripped screens and cracked grout to big pleasures like mounting your new TV before the next Superbowl standoff, Hearth & Home Handyman Services has you covered. Our female owned handyman company is located in Royal Oak, MI proudly serving Royal Oak, Ferndale, Birmingham, Bloomfield Hills, West Bloomfield, Franklin, Troy, Clawson, Berkley, Huntington Woods, Oak Park, Northville, Novi and the surrounding Metro Detroit Area.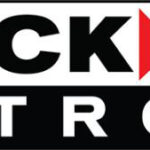 "Everyone who sees our powder room does a series of 'ooohs and ahhhs.' It's beautiful and we couldn't be more pleased. The Hearth and Home team treated our small project like it mattered. Jenny gave us regular updates and inquired about our satisfaction throughout. We highly recommend this team and will work with them again for our future home projects."
Sheri & Mike S. - Birmingham, MI
"Having worked with Kendall Design+Build for a larger project, I was thrilled to hear that they had started a handyman service! The Hearth & Home serviceman I used for an "odd job" project, was professional, clean, well-mannered and completed my work in the time planned."
Gerri D. - Royal Oak, MI
"I was thrilled to find a reliable handyman service in my area. Hearth & Home was easy to schedule, their serviceman was on time, did a great job and I hired them right away for another, larger project. I recommend them highly."
Lauren D. - Ferndale, MI
Great service and workmanship - Thankful to Adam for excellent work at our home!
Renee M. - Warren, MI
Super nice to work with and a lovely result for three potentially tricky jobs! Will definitely use again.
Betsy D. - Berkley, MI
They installed two porch railings for me. Very amiable and responsive reception by Jennifer. Mike could not have been more responsible and knowledgeable in installing the railings. Will ask them again to help out when I need trustworthy individuals in my home. Thank you!
Barbara K. - Bloomfield Township, MI
Had a great experience with Hearth & Home. They were responsive, on-time, and I even got an alert when they were en-route...Honest folks who fit me in immediately, which is rare these days. Highly recommend.
Alyssa D. - Oak Park, MI
We are exceptionally pleased with all the work that was done...We will call on Hearth and Home Handyman Services for any future work we need done.
Ann M. - Waterford Township, MI
"I've been a repeat customer of both Hearth & Home Handyman Services and Kendall Design + Build. All of the trades professionals that they've sent have been pleasant, communicated with me as the project request and fairly priced. They're a pleasure to work with."
Kelsey W. - Ferndale, MI
What a great experience! On time, on budget, excellent work. I will call back the next time I need something done.
Dan E. - Royal Oak, MI
Book Your Appointment
Request service with a qualified local provider for home repairs, home maintenance, minor home renovations and help around the house.
REQUEST SERVICE
Tip # 2
Change the filter on your furnace. Do this once a month and you'll be sure to notice a difference.
KEEP READING
How We Work
Message us online through our request service button or call us at 888-932-2636.
We'll call you within 24 hours to discuss important details about your project and dispatch a Hearth & Home provider to your door.
A Hearth & Home provider will get your work done quickly and efficiently. We'll clean up when we are done.
We'll call you to confirm the work is completed to your satisfaction, take payment and send your receipt.
OUR PARTNERS
Hearth & Home Handyman Services provides non-emergency home maintenance, help, repair and minor renovation services for clients in Royal Oak, Ferndale, Birmingham, Bloomfield Hills, West Bloomfield, Franklin, Troy, Clawson, Berkley, Huntington Woods, Oak Park, and the surrounding Metro Detroit Area. For advanced services and emergency support, our female owned handyman company has strategic partnerships with certified specialists including master plumbers, master electricians, licensed architects, and more.
We take care of you, not just your home.
A good relationship is built on trust. At Hearth & Home, we work hard to earn your trust and to keep it. Home is a place of refuge, but a home can also be troublesome and a source of stress. With our strong focus on customer service, we reduce the inconvenience of repairs, unfinished projects, regular maintenance and minor renovations. Our story, our values, why women owned matters, and more. Learn More
CLEAN
We pick up after ourselves, so you don't have to.
PROFESSIONAL
Our workers have 10+ years of experience in construction, repairs and assembly.
PROMPT
We believe in punctuality. We arrive at the scheduled time, ready to go.
INSURED
Our team of handymen and women are fully insured, so you don't have to worry.