Are you looking for a basement renovation on a budget? It is possible to stay on a lower budget and make your basement more appealing. Remember, doing this will also add value to your home. Getting a professional handyman would be the best way to execute this. Let's look at 5 different basement renovation tips featuring a tighter budget:
1. Paint or Repaint the Walls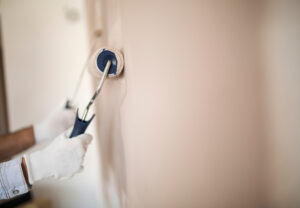 It's not always the easiest option, but painting your basement or hiring a basement painting service can make your basement feel more finished. Exposed beams, pipes, and ducts on the ceiling can be painted a solid color to make everything blend. For unfinished basement walls, masonry/acrylic paint works best as it covers well and dries quickly. However, you should expect to need a few coats since concrete is more porous than drywall.
2. Stain the Floor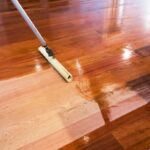 Whether your basement is a space for the kids, a workout area, or an entertainment room, it needs a floor that complements its design. For example, you might want to paint your concrete floor a bright color to help reflect light in a dark basement. Or if the basement is already light-filled, consider complementing your space with a more neutral tone. Adding rugs can also help keep your feet warm while you work out or just relax.
3. Add More Lighting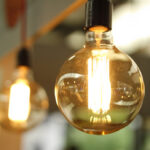 Lighting is a key element to making a basement feel homey and inviting. Instead of hanging light fixtures from the ceiling, place wall sconces or lamps on tables to create light that bounces off walls and illuminates the entire room. If you really want to put your DIY skills to the test, try stringing bistro lights from exposed beams for a bright touch to the ceiling – and an extra mood boost!
4. Create a Nice Space for Storage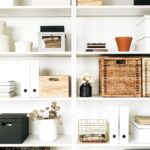 Basements are great for extra storage and improved organization, but making use of the space can be tricky. Getting your basement organized can feel more like a chore than it's worth, but adding shelves or cabinets will get boxes off the floor, and make use of the vertical space.
5. Add Easy Install Flooring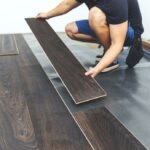 You may spend more to install carpet, tile or hardwood in your basement than you thought. A good alternative is carpet tiles – they are squares of carpet that can be easily installed by yourself. They usually cost between $1 and $2 per square foot through specialty sellers like Carpet- USA.com or home decoration and renovation companies like Wayfair or Lowe's.
Conclusion
No matter your budget, Hearth and Home Handyman can help you manage it effectively. We will also provide you with quality work that reaches and exceeds your expectations. Don't do it all yourself. Save yourself the hassle and let us work with your budget today, contact us!